Discount Fence Co.
Dog Kennels
1-800-630-9720
Pennsauken, NJ 08110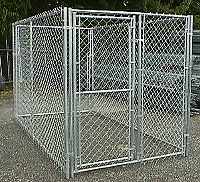 No holes to dig
No concrete to mix
No wire to stretch
Just 8 clamps
Just 8 nuts & bolts
Just 10 min. to set up
Portable Dog Kennels in Pennsauken, NJ
Discount Fence Co. is the leading supplier of portable dog kennels in Pennsauken, New Jersey. Our kennels come in standard sizes or can be custom made to fit your needs. Easy setup, no holes to dig, free standing, strong and made for outdoor or indoor use. We provide maximum security and safety for your loving pet with our fence supply services.

Call for low prices!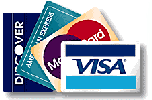 The size and shape of our kennel runs are limited only by your imagination or need. Kennels are basic modular units and can be combined to meet your immediate or future requirements.




No holes to dig
No concrete to mix
No wire to stretch
Just 8 clamps
Just 8 nuts & bolts
Just 10 min. to set up
Galvanized steel clamps for sturdy assembly

2 per section
Standard size kennels 5' wide & 10' long
Stock sizes 4', 5', & 6' high
Each complete kennel contains one gate section, two side sections & one back section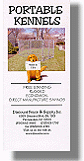 Download our brochure (PDF)
Construction All galvanized materials for long lasting and durability.
All panels are preassembled.
All corners are notched and welded for strength.
Kennels can be custom built to any size.
---

sales@fenceinc.com